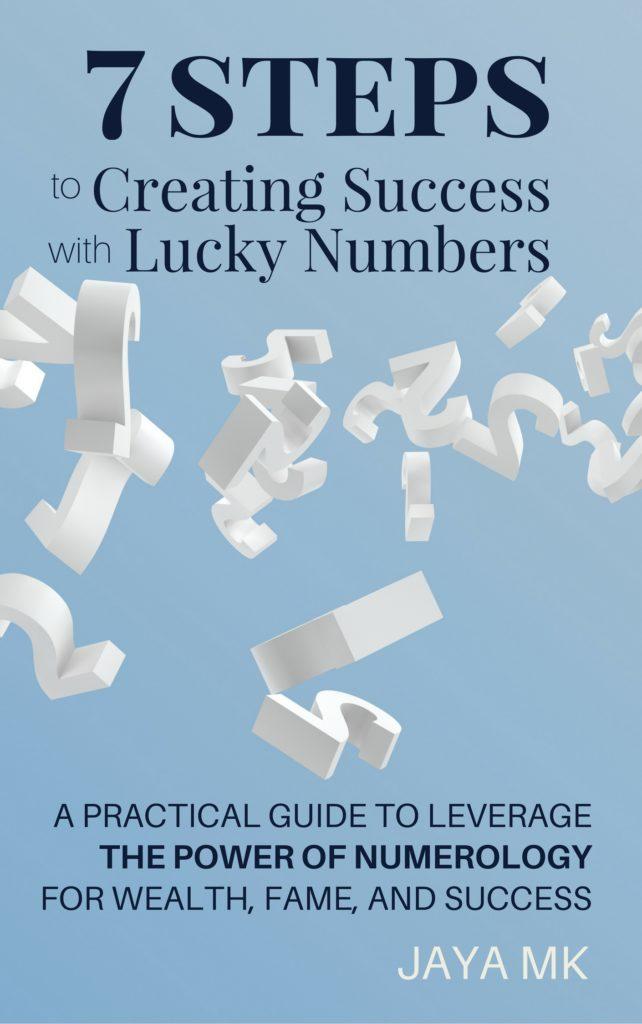 " 7 Steps to Creating Success with Lucky Numbers" book available on Amazon
What is one thing common in the world's top 10 richest people or the successful companies?
From Mark Zuckerberg, Jeff Bezos, Bill Gates to Alibaba, Snapchat and Apple, each of them is backed by one of the lucky numbers of 1, 3, 5 or 6!
It cannot be just a coincidence. Indeed, numbers rule everywhere.
Transpirational speaker, author, attorney, talk show entrepreneur of "Invincible Passion Talkshow" turned into Number Influencer, Jaya MK, walks you through the easy to follow steps of using this number science called numerology in her book "7 Steps to Creating Success with Lucky Numbers."
By understanding your unique set of birth numbers and their impact in your life; you can start using this predictive science every day. This book will help you understand how your birth numbers interact with the cosmic invisible forces and how these vibrations shape your destiny.
Equipped with this information, you will have a better understanding of your day and upcoming year. It can also help you find success in business and personal relationships by finding your compatible partners. By choosing the business or profession that is in vibrational alignment with your birth numbers, you can find wealth, fame, and success.
Working in harmony with your numbers will result in amazing results.
In this book, you will find plenty of examples and my insights about the life and the events of the Forbes billionaires. You can start implementing these steps in your daily life right away.
You can start using these 7 steps to –
● Find out your strengths and talents as per your birth numbers.
● Find your lucky day.
● Find your compatible partner in business or personal life.
● Find your lucky colors.
● Find out how the upcoming year will be for you.
● Find out which business or career will be most rewarding for you.
● Find out solutions to have smooth sailing during the rough periods of life.
This book will help you understand your numbers, their meaning and the vibrational alignment between your numbers and your wealth, fame and success. Are you ready to find out the blueprint of your life and create a path that is fulfilling emotionally and financially?